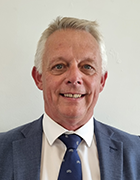 Mark Fowle
Education Support Executive
I have 15 years experience as a Headteacher and I have held Senior Leadership positions in 5 different schools working in both Lancashire and Lincolnshire. Having taken the Interim Associate Headteacher role at William Lovell (Stickney) in 2018/19 I was jointly named as the winner of the LAAT Headteacher of the Year. My most recent work for the Diocese was as the Interim CEO at the West Grantham Academies Trust leading Bluecoat Meres Primary and Secondary Academies from November 2019 until January 2021. I have experience of leading schools in challenging circumstances and helping them to improve their outcomes. As part of SLA Trust I look forward to supporting schools in their journey to become a partner Academy.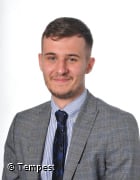 George Blake
Trust Accountant
George joined the St Lawrence Academies Trust in June 2021 having previously worked as an internal and external auditor specialising in Academies for 6 years. George has completed his AAT qualification in 2017 and then moved on to become an ICAEW Chartered Accountant in November 2020. He also is on the sits on the Board of Governors at 2 schools in North East Lincolnshire. George is looking forward to working with our partner schools by using his expertise and knowledge to support school leaders with financial responsibilities, freeing them up to improve outcomes for children.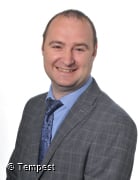 Garry Drinkall
Systems and Data Protection Officer
Garry has worked within education IT services for over 20 years across schools within North Lincolnshire. He started as an IT technician in a school following a change in career path after spending some time as a Quantity Surveyor. Garry joined The St Lawrence Academy in 2008 as the Network Manager after leaving the LA where he had been a member of the Schools IT support team and Senior IT and Broadband Implementation Officer. His role within the Academy has expanded over the years to include a number of areas including premises as we have a number of IT systems now integrated in the management of the building. Garry is also the Data Protection Officer following the introduction of GDPR. Garry also has a number of years experience within primary governance helping to establish a new primary school. He is hoping to use his experience to assist our partner schools to ensure they have the most effective systems which enable the students to maximise their potential.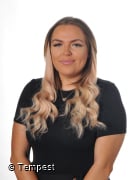 Hannah Johnson
Finance and Administration
Hannah first joined The St Lawrence Academy in 2019 as an Admin Apprentice after studying two years of Travel and Tourism at North Lindsey College. Hannah passed her Level 2 Administration and Business Apprenticeship in December 2020. Since then she has taken on numerous responsibilities and expanded her job role within The St Lawrence Academy, including finance and administration. Hannah has now joined the SLA Trust and is currently studying to become an AAT qualified accountant and looks forward to supporting all schools and the Trust Team with admin and finance queries.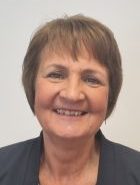 Sandie Holmes
Education Support Partner
Sandie has over 25 years of experience in School Leadership and School Improvement, including 18 years as a successful Headteacher. She has led, or supported, the improvement of several schools, from R.I. to Good, in Ofsted Terms, through her work as a Headteacher, Executive Headteacher, Interim Headteacher, Consultant Headteacher and School Improvement Adviser. Her work has taken her to several parts of the country, including London, Nottinghamshire. Derbyshire and more locally in Lincolnshire and North East Lincolnshire.
She has also successfully led a Primary School through the academisation process.
Sandie is passionate about using, adapting and developing her skills, in partnership with schools within the SLA Trust, to ensure the best possible provision and outcomes for pupils.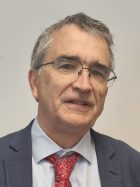 Adrian Gray
Education Support Partner
Adrian Gray worked in several schools before becoming a HMI. He held senior national posts at Ofsted and in the European school inspection co-ordinating organisation. His roles included leading on school inspection guidance, writing a number of influential survey reports and evaluating the inspection work of Ofsted across several frameworks. He has also written the standard book on school inspection and evaluation in Europe.
Adrian now works as a consultant for schools, local authorities and academy trusts. He has worked extensively with school leaders improving processes such as self-evaluation and development planning including the use of online methods. He has also led training for several teaching school alliances and helped set up a new, large trust.
Adrian also supports subject leaders with curriculum development in primary and secondary schools. At the moment he has especial interests in developing pupils' vocabulary by exploring where words come from and developing local context in the curriculum.
John Peckham
Education Support Partner